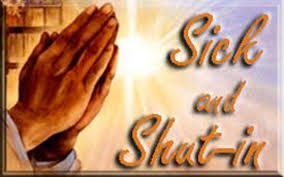 Please remember our sick and shut-in members in your daily prayers. A telephone call and/or a card could make a world of a difference to them.
For contact information, please see "We Care List" or contact Rev. Ronald Burks or Sister Letha Graham, We Care Ministry Leader.
At Home

Long Term Care

Hospital or
Extended Care Facility

Janice Barnes

Elijah Boykin

Lester Brown

Lois Buchanan

Florence Carter

Annese Fletcher

Mary Fladger

DeiJon Mitchell

Betty Hawkins

Deacon Charles Hart

Lula Moses

Laura Hicks

Selma Rogers

Carolyn Hogans

Ethel Warren

Deacon John Jackson

Deacon Arthur Jones

Lucille Luchie

Mary Mickens

Loretta Moore

Brenda Stith

Janet Simmons
---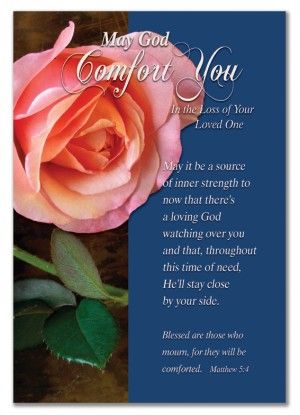 Please pray for and send condolences to the families of our deceased members and to our members who have loss loved ones.
For contact information, please see "We Care List" or contact Rev. Ronald Burks or Sister Letha Graham, We Care Ministry Leader.
*Sister Deloris Outen on the passing of son, Brother Douglas Peeples.
*Family of Sister Gladys Long.
*Family of Sister Violetta Lane.
---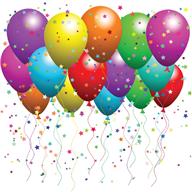 Happy Birthday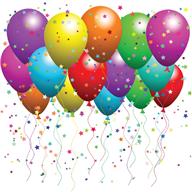 To All Members & Friends Born In This Month
---
COVID-19 RESOURCES
For assistance on rent payment, mortgage payment, utilities, car payment, car insurance
Mack Alive
Call 1-313-824-3900
OR
Call 1-313-388-977 for water bill and rental assistance
If you have questions about COVID-19 illness, Executive Orders, or related issues, get help from:
MDHHS COVID-19 Hotline and Email Response
Call: 1-888-535-6136 / 8 am - 5 pm, Monday through Friday
Email: COVID19@michigan.gov / 8 am - 5 pm, Monday through Friday
If you are experiencing emotional distress in the context of the COVID-19 crisis, get help from:
Michigan Stay Well Counseling via the COVID-19 Hotline
Call 1-888-535-6136
Press "8" to talk to a Michigan Stay Well counselor.
Counselors available 24/7 - confidential and free
If you want access to free digital lessons designed to help students in grades K-12 develop the skills required for social, emotional, and mental well-being, get help from:
michiganvirtual.org/michigan-cares
This portal will be available to parents, teachers and children at no cost until the end of
the 2020-21 school year
For more Coronavirus resources: www.michigan.gov/coronavirus
Apply for unemployment assistance through the Michigan Unemployment Insurance Agency. File your claim by last name, A-L Monday, Wednesday and Friday and M-Z Sunday, Tuesday and Thursday online at Michigan.gov/uia or A-L, Monday and Wednesday and M-Z on Tuesdays and Thursdays.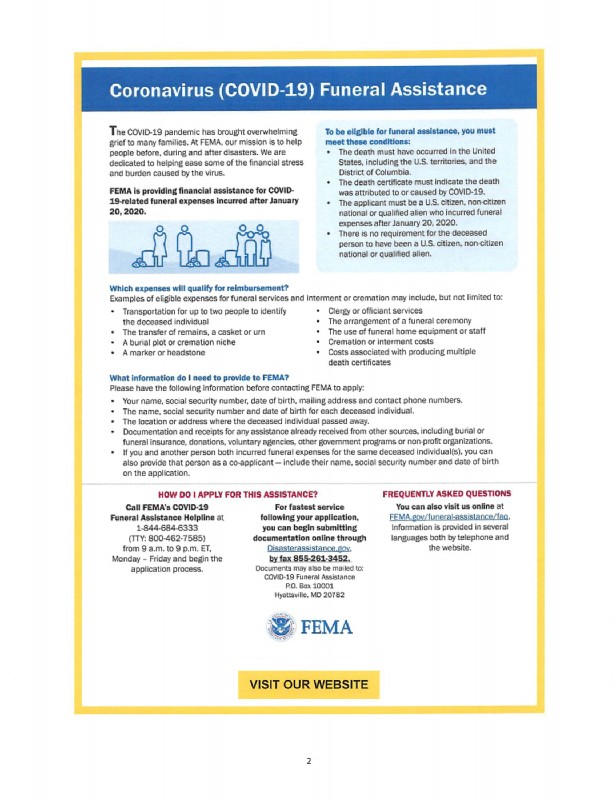 ---
Campaign For Increase
Increase seeking to know God with a deeper experience.
Increase inviting someone to Church School.
Increase so we can become stronger when when we encounter personal challenges.
"Please join us on each Sunday morning for Church School at 9:00am to study God's Word"
---

Literacy Ministry

Learn how to read or read better by attending literacy classes on Tuesdays from 6:00 to 7:30 pm. If you would like to enroll, please contact the Church at (313) 341-7605 and leave your contact information.
---
The Reverend Dr. Samuel Ward, Jr. Scholarship Ministry
Please be reminded that every 2nd Sunday of every month is Scholarship Sunday.
Please give generously because.........."A mind is a terrible thing to waste"
---